1967 Diablo Rouge by Craig Poppe
Posted on 01/02/15 at 10:32 AM
Our newest member Craig finished working on the Bolens Diablo Rouge for the Fish Lake ride on January 17.
Bolens design engineers must have had the farm on their minds when drawing up this one! Man, look at the cow catcher on this thing!
And it would have also worked really well feeding the sheep.
Simple controls: gas to go, brake to stop, choke to start, and a cord to pull. The trick with this sled is to keep your knees away from the handle as the tractor bounces up and down. We could soon find out. Craig said if you feel the need you can have a go at during the ride.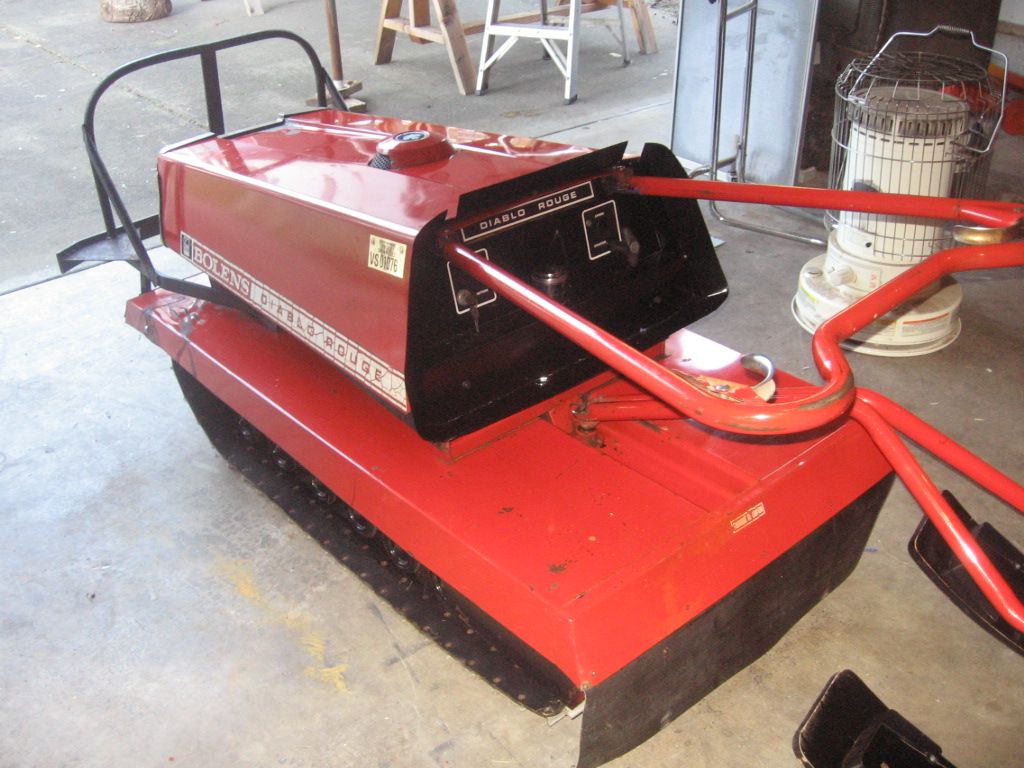 Back to restorations