1969 Boatel Ski Bird 15
Posted on 06/27/14 at 11:44 AM
It is hard to find a Ski-Bird. But it is very hard to find one with a good 15" track. It took a while, but I found this 1969 'Ski-Bird 15' in great shape. It was sitting since 1972, and last registered in Utah. I bought it in Yakima, WA from a fellow who got it for back rent on one of his storage units. He let it sit another 15-years at his business until I brought it home.
I first thought to show it as an 'Original Survivor Class', but in the end I could not resist restoring it back to original. Over the years the hood had yellowed, and paint faded into several different shades.
Still it was in excellent condition, and an easy restoration. The fuel tank had no rust, and the funky fuel cleaned out easily with lacquer thinner. Chrome was in new condition. A great find.
I plan to ride it some but mostly have it in my collection of 'Birds' and the Grand Prix. Boatels are funky old sleds that did not make it big in the snowmobiling world. But they are unique and fun to get back on the snow.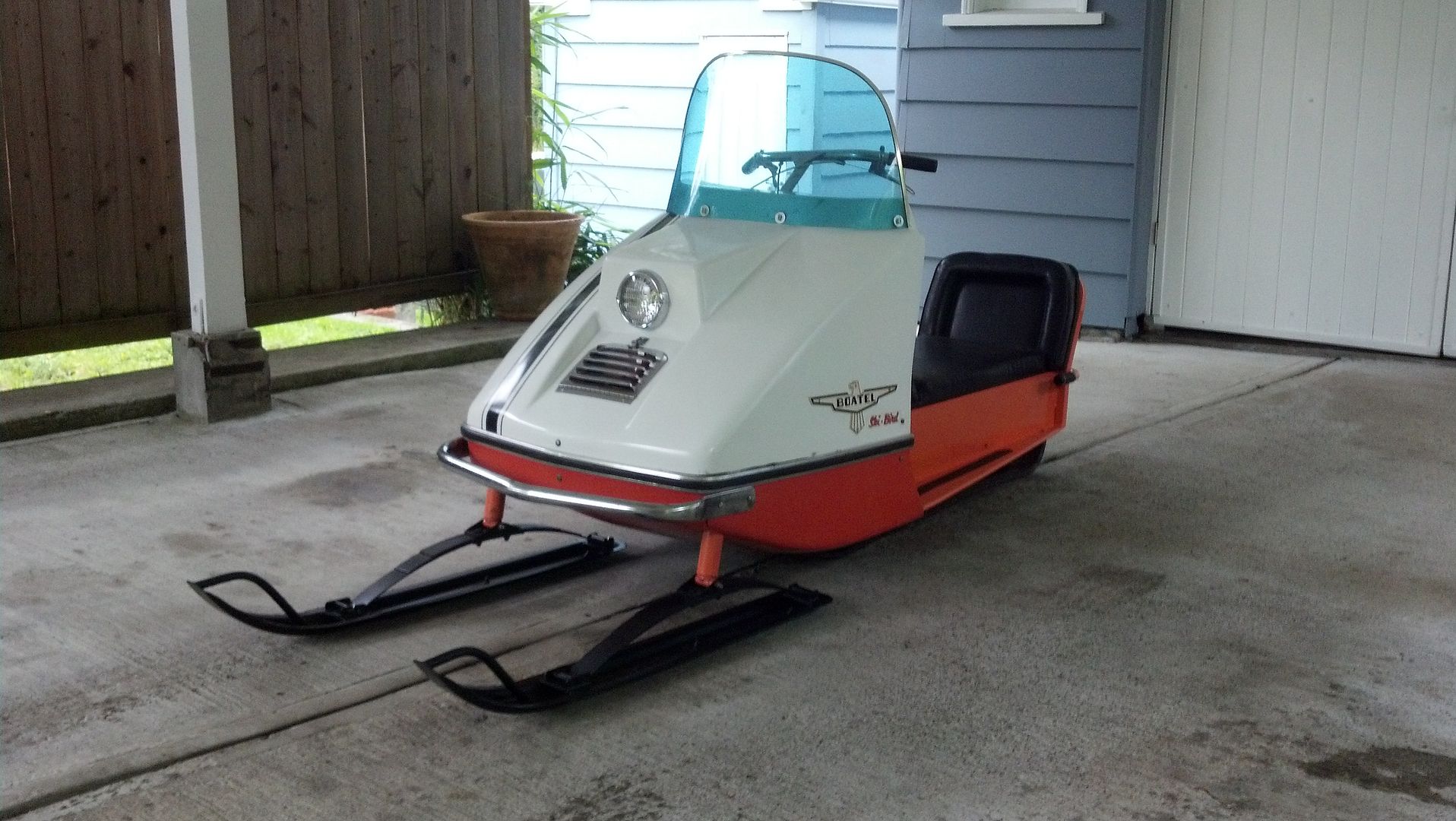 This is where it started. It is not in bad shape for the vintage snowmobile world. All original with very few miles.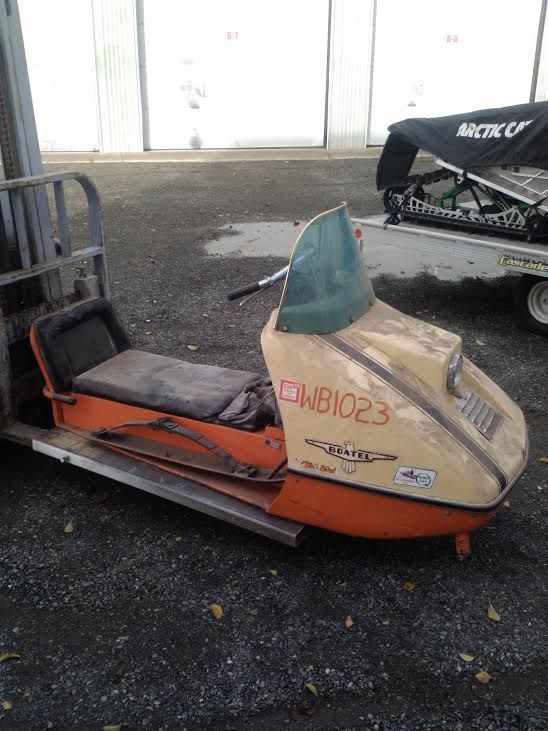 The engine and body serial numbers matched. And, it still had the original Boatel drive belt and wear rods.
It is hard to find a good 15" track on a Ski Bird. The 15" tracks were not made properly so they deteriorated early. No so with the 20" tracks. This one was in was excellent shape with the molding nubs still there.
Getting close to being done . . . .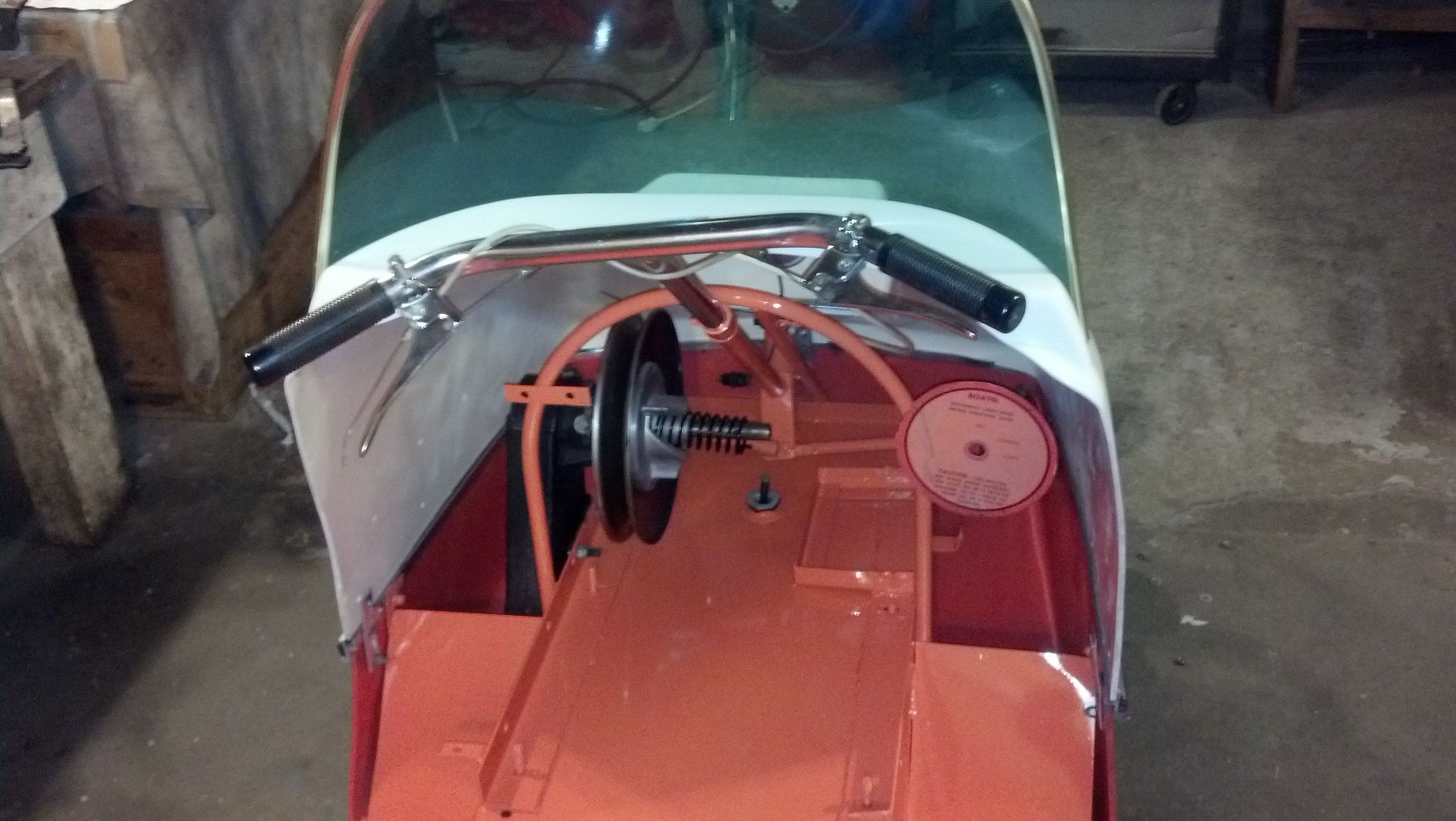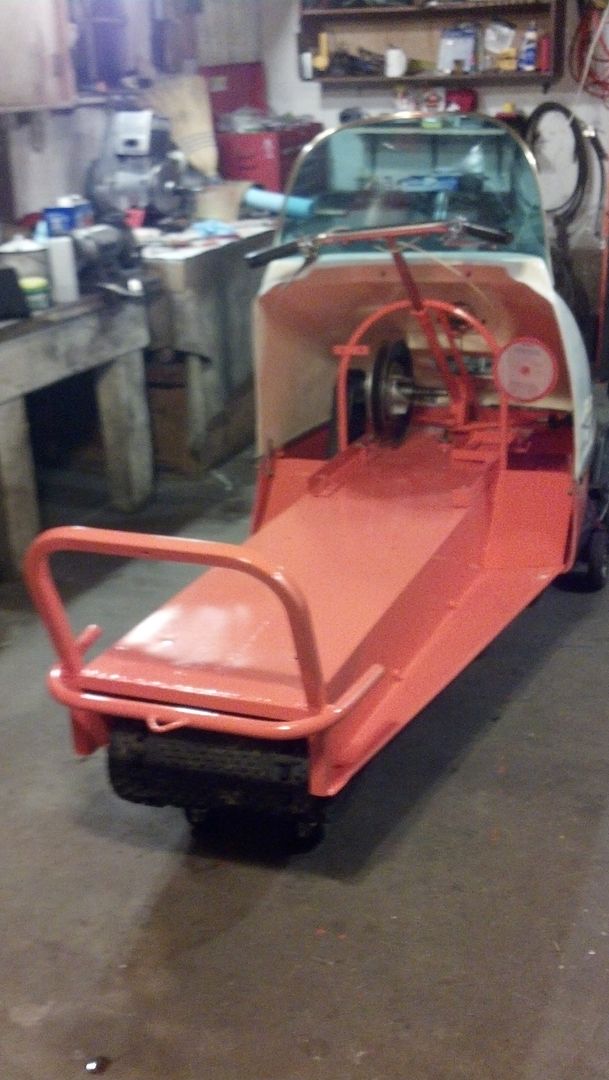 Finished pictures. If you have questions on Ski Birds, or Boatel you can contact me through the contact section.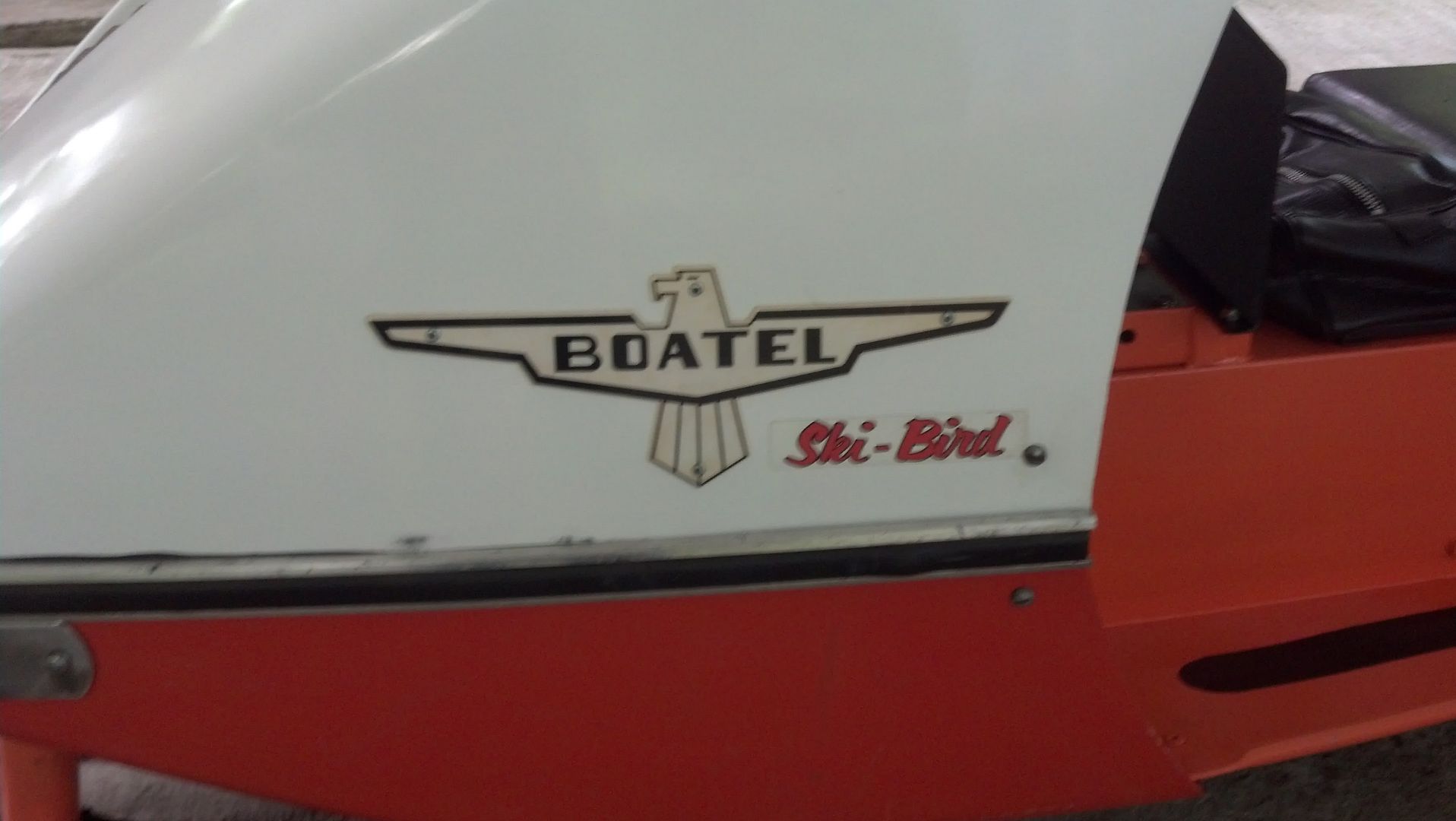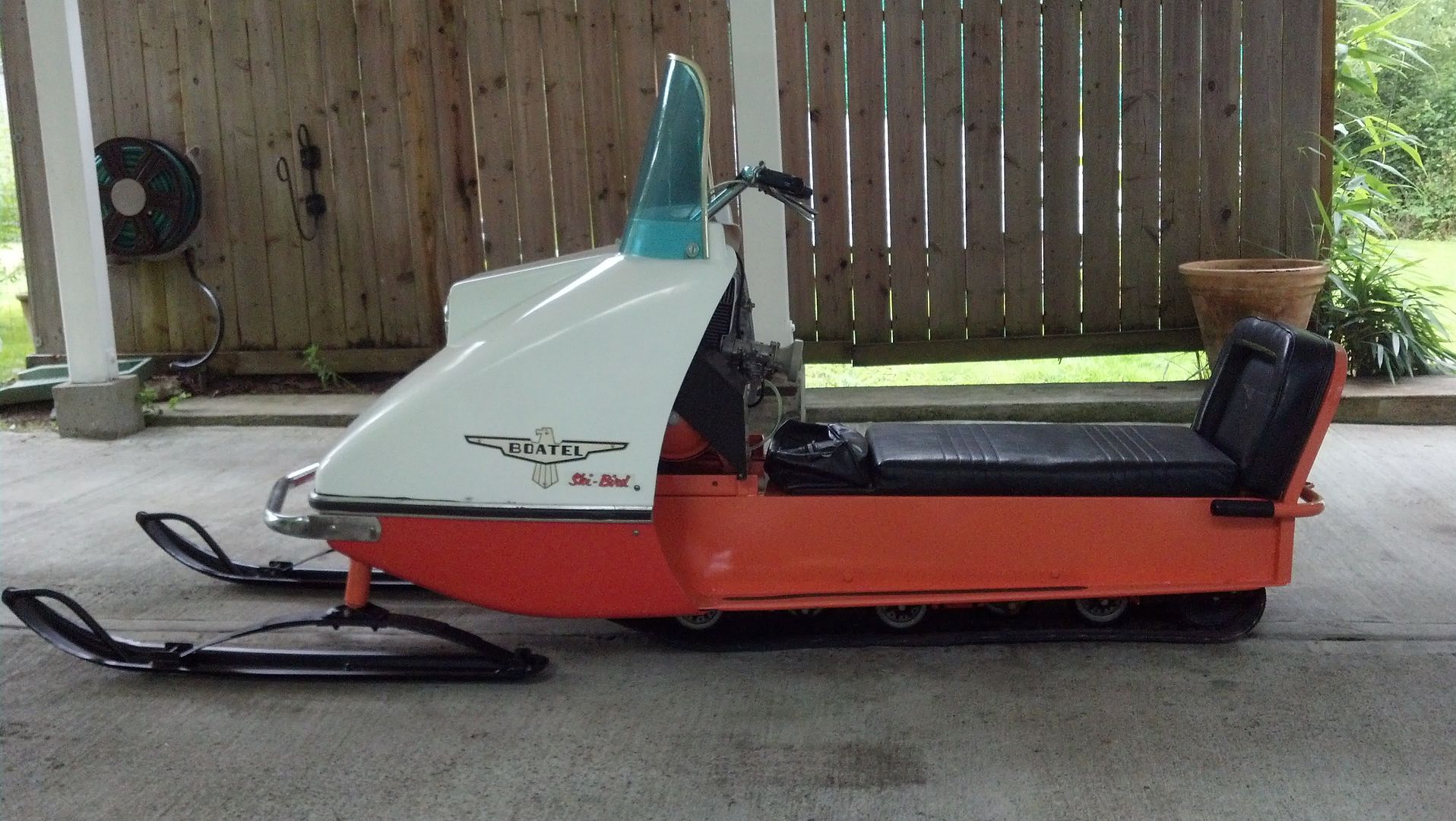 ---
Back to restorations